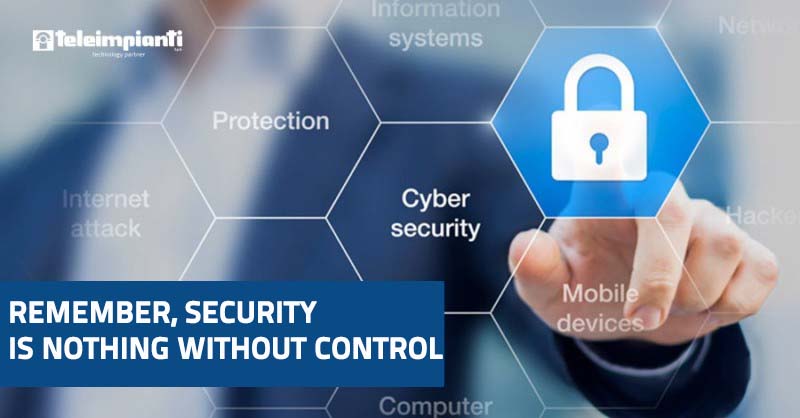 Is your network really safe?
Can you prove it?
Our company, leader in the field of physical security for over 40 years, is now enriching its portfolio by introducing innovative solutions for Cyber Security.
Experience has taught us that limiting access to the computer network is not enough to guarantee its integrity.
Our solution combines an efficient Network and Device protection system with a monitoring and reporting software clear and simple to use. You will protect your network against the main IT threats thanks to the following services:
Antivirus
Antispam
Web content filtering
Application Policy Control for allowing/denying the software use on the devices
 Intrusions prevention and Zero-day attacks
You will always have a clear view of the web traffic categories visited by the users and of the vulnerabilities of your network.
Remember, security is nothing without control!