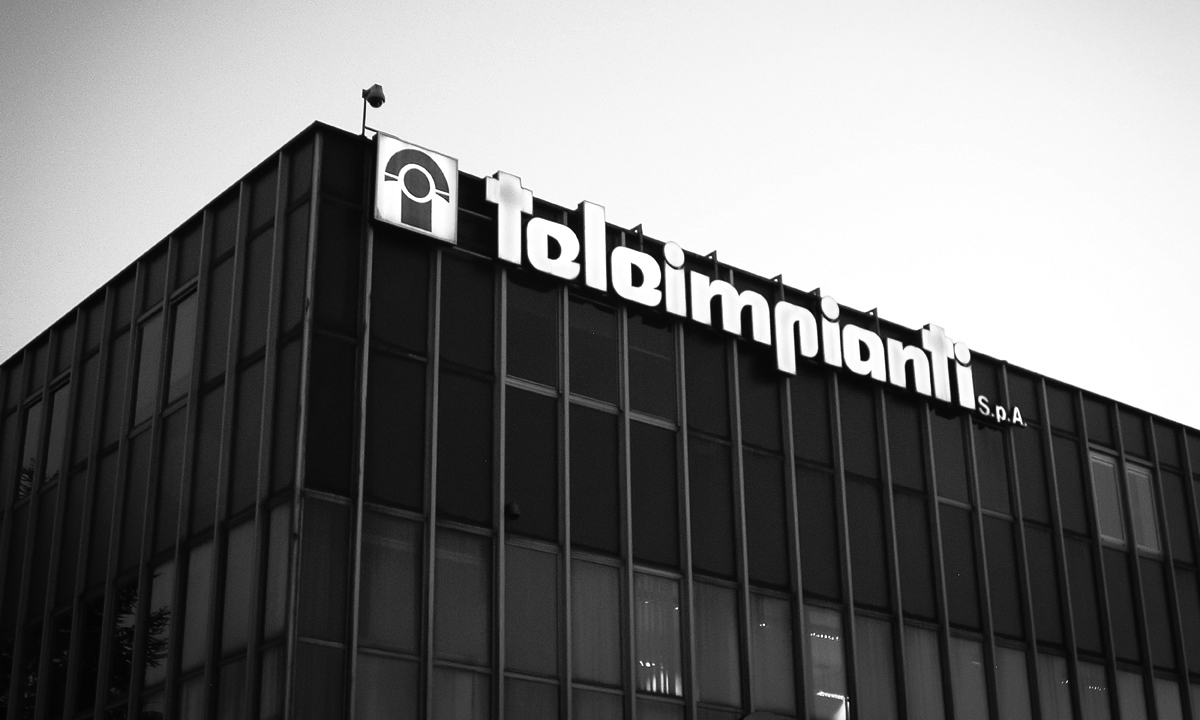 OUR FIRST 40 YEARS
Teleimpianti S.p.A. began in Bologna in 1974, born from the technical, entrepreneurial and common-sense capabilities of its founder, engineer Maurizio Barcelloni-Corte, who has been the President and active motivator of the company's growth for over 35 years.
The 70s was a decade of significant development in the field of telecommunications in Italy; Teleimpianti, led by its founder, has been playing an important role in the industrial sector ever since. They had the great foresight to extend their activities beyond the telecommunications sector, expanding in particular into the fields of networking, which was practically unknown in those days, and electronic security; sectors which, over the years, were to become among the leading forces of modern economy.
During those years, Teleimpianti was installing the first American-made RCA video cameras, as well as the first Siemens motion-technology as part of advanced surveillance systems. Teleimpianti was among the first in Europe to import American access control systems, totally unheard of in Italy at the time, to bolster industrial and banking security and, for the first time, employing these technologies in the hospitality industry.
Ever since its very first years in activity, the company has been setting up partnerships with sector leaders worldwide, including  Siemens, the most prestigious German manufacturer with production plants in Italy.
Since the mid-70s there has been significant growth in the technology-commercial sectors which continues to be on-going. Teleimpianti quickly evolved from a mere installation company into a systems integrator, designing innovative solutions for telecommunications, security and special installations.
Today Teleimpianti S.p.A. is a firm specializing in engineering and systems integration, focused on the design, installation and maintenance of systems for communication, data transmission and building automation, security and energy saving solutions.
Everyone on the workforce is a regular employee of the company. The engineering team of systems analysts designs, configures and activates complex integrated solutions.
Thanks to decades of production experience, today Teleimpianti S.p.A. boasts nation-wide recognition for excellence in providing security systems, such as burglar alarm systems, access control and video surveillance systems, created using the most reliable technology on the constantly-evolving market.
One of the newest advances that Teleimpianti has been committed to is investing in energy-saving solutions, earning them the prestigious ecoXpert  certification.
Teleimpianti solutions can yield energy savings up to 30%.
Teleimpianti S.p.A. has a technical department dedicated exclusively to "full-service" maintenance which operates 24 hours a day, 365 days a year. This service allows customers to keep their systems perfectly efficient and up to date with the latest technology, to best protect their investments.
ezza e risparmio energetico.
L'organico è costituito esclusivamente da personale dipendente. Il team di ingegneri sistemisti è in grado di progettare, configurare e attivare complesse soluzioni integrate per l'automazione degli impianti tecnologici.
Per l'esperienza maturata in decenni di realizzazioni, Teleimpianti S.p.A. è oggi un'azienda che può vantare a livello nazionale una riconosciuta eccellenza nelle soluzioni di sicurezza, quali sistemi antifurto, controllo degli accessi e videosorveglianza, realizzate con l'impiego delle più affidabili tecnologie proposte sul mercato sempre in evoluzione.
Una delle novità in cui Teleimpianti è impegnata sono le soluzioni impiantistiche finalizzate al risparmio energetico, ottenendo la prestigiosa certificazione ecoXpert.
Con le soluzioni Teleimpianti si possono ottenere risparmi energetici fino al 30%.
Teleimpianti S.p.A. dispone di un reparto tecnico dedicato esclusivamente alla manutenzione "full-service", operativo 24 ore su 24 ogni giorno dell'anno; questo servizio consente alla clientela di mantenere in perfetta efficienza e in costante aggiornamento tecnologico gli impianti, salvaguardando al meglio l'investimento.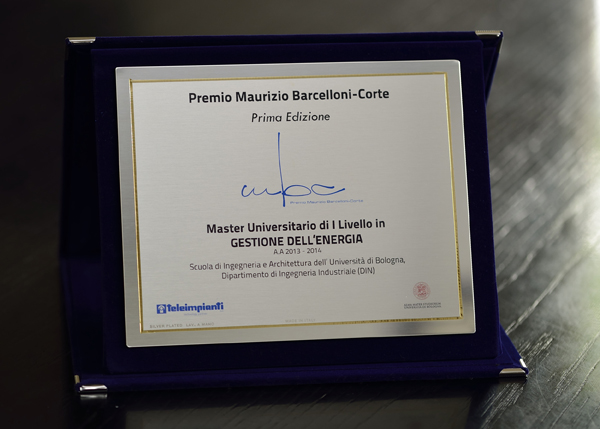 THE MAURIZIO BARCELLONI-CORTE PRIZE
The  Maurizio Barcelloni-Corte Prize was set up in 2014, in collaboration with the University of Bologna's School of Engineering and Architecture  and the Department of Industrial Engineering (DIN) under the auspices of the University's Master's program in "Energy Management"
The prize is awarded to the best thesis on the subject of energy efficiency, a sector in whose research and development Teleimpianti S.p.A, has been investing for many years, with cutting-edge results earning the company national recognition.
This award was named in remembrance of Teleimpianti S.p.A.'s founder.
Under the Patronage of Unindustria Bologna, the Chamber of Commerce and the  Bolognese Galvani Energy Consortium, the Master's  in "Energy Management" aims to train professionals to know how to set up Energy Audits which can verify and certify the energy efficiency of buildings and systems. At the end of their training program, participants will be able to manage complex energy systems advantageously, both in terms of functionality and cost-effectiveness, thanks to their in-depth knowledge of the technologies tied to energy-efficiency and renewable resources.